Scripts & Security
ASP (Active Server Pages) is enabled on all of our Windows based web servers. ASP can be used to create, complex, consumer oriented web applications such as shopping carts and personnel oriented databases. This is usually accomplished in conjunction with MS Access and MS SQL Server.
You've probably already noticed that most of the pages on this web site have the .asp extension. 's extensive experience in both hosting and developing ASP based sites ensures your active site stays active. Our servers are tuned and built to withstand ASP's demands. Click here for more database hosting information.
Perl for Win32 is ActiveState's port of most of the functionality found in Perl, with the addition of extra Win32 API specific calls that allow you to take advantage of Windows specific functionality.
CGI Applications may be run within your site via placement in the cgi-bin directory that is pre-installed on every site. This is not a shared directory on the web server. It is a private directory for use with only your web site.
Index Server is a powerful search engine for Internet Information Server. Many clients find this feature very useful for sites containing lots of information.
Microsoft Transaction Server combines the flexibility and low-costs of desktop applications with the mission critical transaction processing features normally found in high-end mainframe systems. Microsoft Transaction Server is a component-based transaction processing system for developing, deploying, and managing high performance, scalable, and robust enterprise, Internet and intranet server applications. Transaction Server defines an application programming model for developing distributed, component-based applications. It also provides a run-time infrastructure for deploying and managing these applications.
SSL (Secure Socket Layer) has become a widely used measure of security on the Internet. Our servers are certified for use with secured access for data transferred involving payment methods and sensitive information.
You can use this service with or without your own secure certificate. Please see http://www.verisign.com or http://www.thawte.com for more information on getting your own secure certificate.

It is an Internet payment service that enables consumers, merchants and financial institutions to transact business over the Internet securely and conveniently using methods such as credit cards, CyberCoin® and PayNow™ service. The service is designed to work in foreign countries with their own languages, currencies and banking systems.
Hosting Asia also provide support for the Authorize.Net and CyberCash CashRegister 3. For Authorize.Net, please refer to OwnYourShop.com. For integration of CyberCash, you will need to download the Merchant Connector Kit and open a merchant account at the CyberCash web site. http://www.cybercash.com.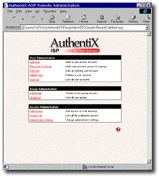 WebQuota allows you to protect premium content directories and individual files by asking web-surfers for their username and password. Form-based or 100% cookie-free "Basic Authentication" web site protection while keeping Windows Users Names and Passwords private. Validate against internal database or ODBC data source. This feature includes an easy-to-use ASP web based administration interface.
Please contact sales@hostingasia.com for information on getting setup with WebQuota.
For more info: http://www.flicks.com